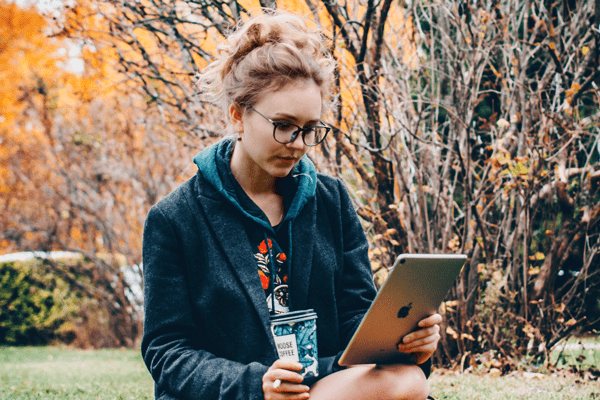 Knowing you aren't alone can be a huge weight lifted. Knowing what others have been through, what treatments they've tried and their personal experiences with doctors, medications and triggers can motivate and validate your experiences.
The Best Patient Blogs, Written By People Living with Migraine
The Migraine Diva has been dealing with migraines since she was a child. She's had 30 years of doctors, medications, struggles, triumphs, and treatments, and is a terrific resource for migraine sufferers at any stage of their journey. She still has chronic migraines but finds them well managed and shares up-to-date resources and personal experiences.
Kerrie is also a childhood migraine sufferer (see a pattern?) and has traveled the country seeking the best treatments for chronic illness. She provides a particularly emotionally authentic look into her journey, along with tips, guides, treatment recommendations, and resources.
Janet has been writing about migraines on the internet before health writing was common — and she has a lot of experience and guidance to share. She's especially good at speaking to what it's like to live in a world where migraine pain isn't understood — how do you explain your pain to your friends, partner or co-workers who don't experience it?
Reddit can seem daunting or confusing for those who haven't spent a lot of time with it, but once you get the hang of the format, you'll find an incredible collection of patient stories and experiences to sift through. For those looking for perspectives from demographics of migraine sufferers who don't get as much attention — this is your spot.
The Disability Visibility project focuses on demographics who are underrepresented in chronic pain. They do a wonderful job of covering the full spectrum and addressing issues for everyone. In this post, Rachel Lovejoy addresses what it took to get her migraines diagnosed, and the stigma she had to face.
Our Team: We are Here to Help
We are a small, dedicated app development team that wants you to better understand your migraines and triggers. Everyone on the team has lived with migraines at some point in their lives. We are your community, and we're here to help. Reach out any time with questions. [email protected].
As always — please seek the advice of a doctor for medical questions. Our app team cannot give medical advice.
Track Your Triggers
Get the Migraine Insight Tracker – iOS App Store


Write to us [email protected]