Migraine Insight is an app company founded in 2021 and based in Minneapolis, Minnesota. Our mission is to help people get better from migraines, which are the third most debilitating illness in the world. We are the first app to use the power of AI to help people with all types of headaches make progress. Our patent-pending trigger pattern finder has helped thousands of people find more migraine-free days. Traditional migraine apps ask people 'what are your triggers?' But, we're different. We help people actually find them. Our app is on track to prevent 1 million migraines by 2025.
Description - Founder Short Bio
Lynn Smith is the founder of Migraine Insight. She's a former Mayo Clinic programmer with a deep love of AI and data analytics. She developed a patent-pending algorithm that helps people find triggers based on personal data. Her work is helping people make real progress against migraines and other headache disorders – in a completely novel way.
Description - Founder Longer Bio
Lynn Smith ( LinkedIn ) has been building software for over 25 years. She's worked at the Mayo Clinic, Target, Medtronic, as well as several fortune 500 companies and smaller healthcare startups.
As a person living with migraine, she's dedicated to helping people with migraines get better. Migraine Insight was founded after Lynn had a conversation with a work colleague and neurologist who pointed out that none of the current migraine apps are effective for finding triggers. This is central to the care of people with most headache disorders – including migraines. She developed a patent-pending algorithm that helps people find triggers. And, that's the core feature of Migraine Insight.
You can see several of Lynn's interviews on her LinkedIn profile.
Migraine Insight helps people with migraines get better. Using techniques from advanced headache clinics, patients track episodes, meds, triggers and treatments. Patients have better appointments with clear, organized reports. AI helps find triggers. The toolkit's set of features work together to help patients and doctors make the important insights that help people reduce or eliminate migraines.
The app helps people track and create clear reports for their care team. Also, better manage medications. It's a full featured health toolkit designed specifically for people living with headache disorders.
The app has been very successful in helping people identify triggers so they can reduce – or, even eliminate – migraines. The reviews on iPhone and Android have several great user quotes. 
Description - Female Founder
Lynn Smith gets a lot of questions on being a female founder. She's happy to answer any questions from the press on this subject. Her company is not angel or venture funded, yet it's out-performing many well funded apps in the headache tracking market. (Related: Article )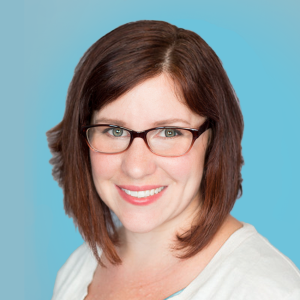 The stacked logo is preferred. But, feel free to use full artistic license. Choose the one you think is best for the context. Thank you for helping promote our app.  
Logos for download –
Same Logos – Quick, lower-res (right click to download) –