85% of Migraine Insight users reduce or eliminate episodes
We help people with headaches get better.

We've helped thousands of people with headaches get better.
Download the app and get two weeks free today.
We help people have more migraine-free days.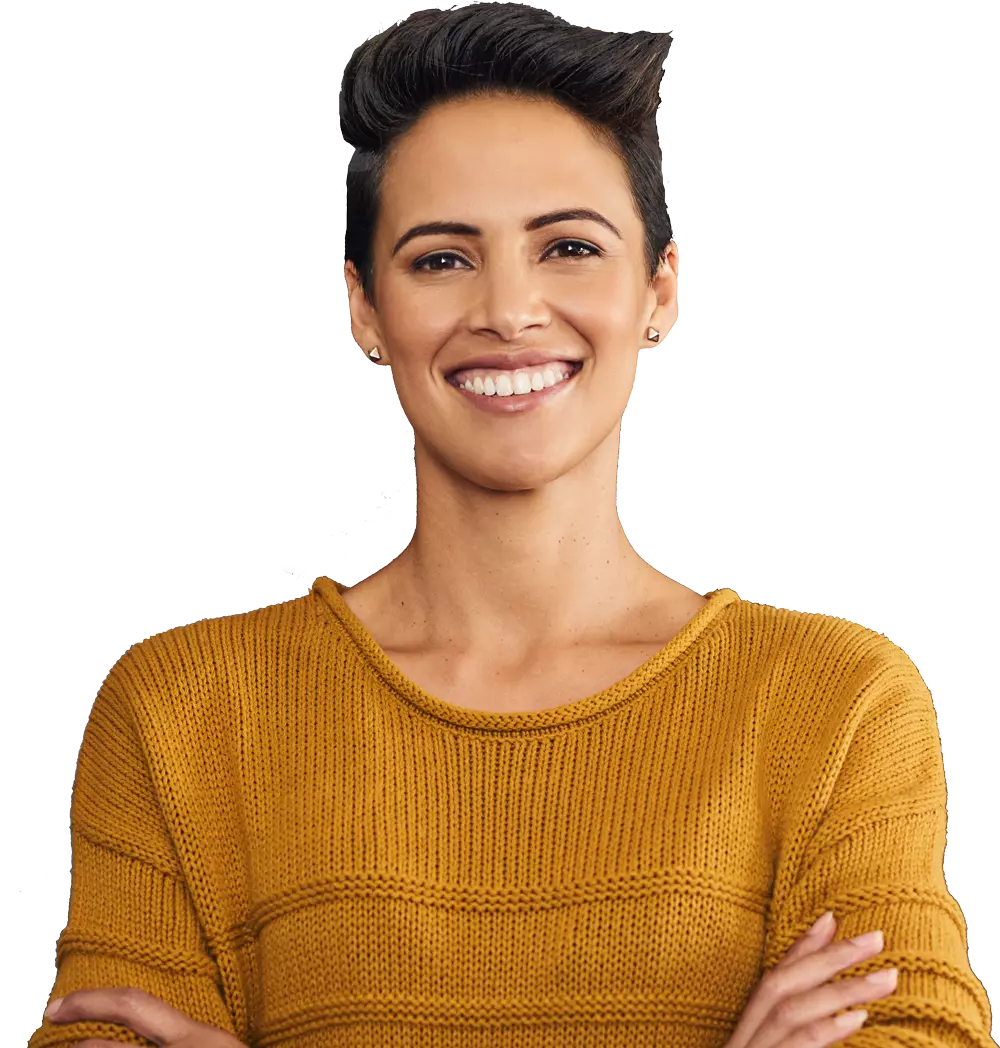 "I went from migraines every day to once a month. My kids tell everyone about this app."
Risha Aubrey
– Migraine Insight User
Just $4.99/month
when paid annually.
We're different. We use the same techniques as head pain specialists. Tracking daily means you get headaches and migraines under control.
Better Tracking – daily, not just on sick days (we make it easy!)

Better Doctor's Appointments

Better Trigger Finding

More Migraine-free Days!
In about 12 weeks, we help you find your real triggers.
We help people have more migraine-free days.
When doctors at the Mayo Clinic, Johns Hopkins and The Brigham want to help patients collect clear records and find triggers, they turn to us.
Our AI (artificial intelligence) pattern finder helps you get better faster.
The Science of Controlling Migraines

Better Tracking

Better Doctor's Appointments

Better Trigger Finding

More Migraine-free Days!

This app collects the best records.
We know, as clinicians, that solving the migraine puzzle takes a lot of time and effort with each individual patient.
This app is the most complete tracker for migraines or episodic headaches of any kind.
This is – by far – the best migraine app on the market.
– Dr. Milo Pulde, M.D.
Harvard Medical School & Brigham and Women's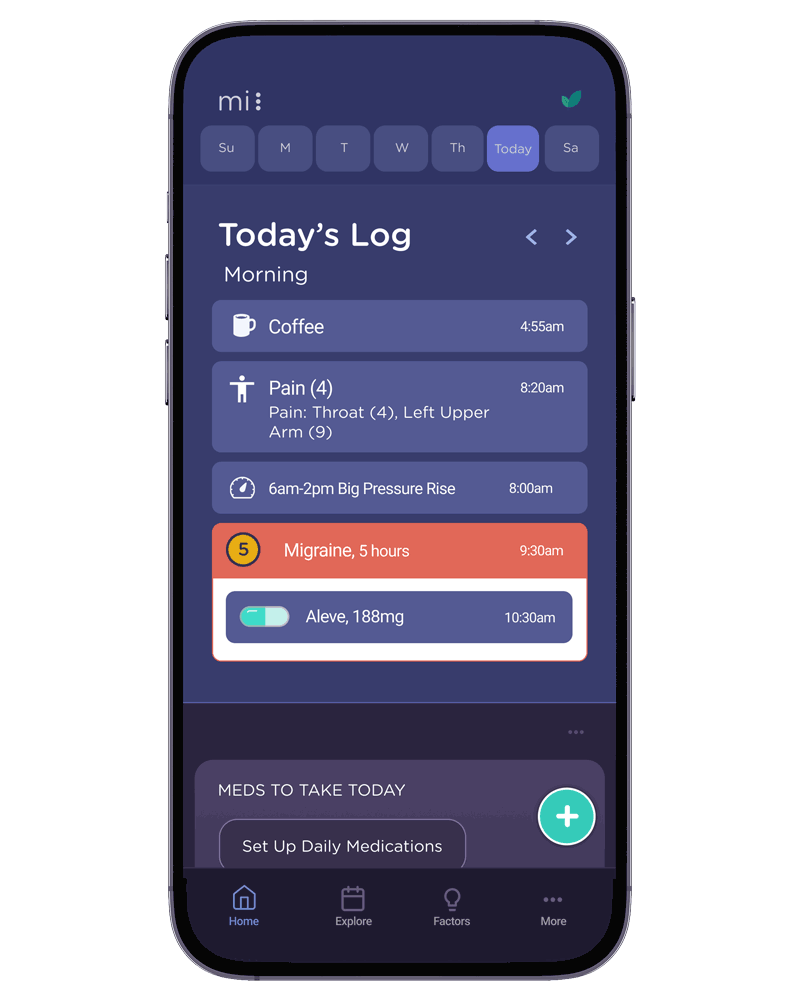 Free Version: Track and Report
A clear, easy headache tracker.
Track a Migraine in Seconds
Automated Tracking – for weather, pollen, locations, workout activity, health data.
Automated & Custom Tracking

No more tedious tracking of things you don't want to track!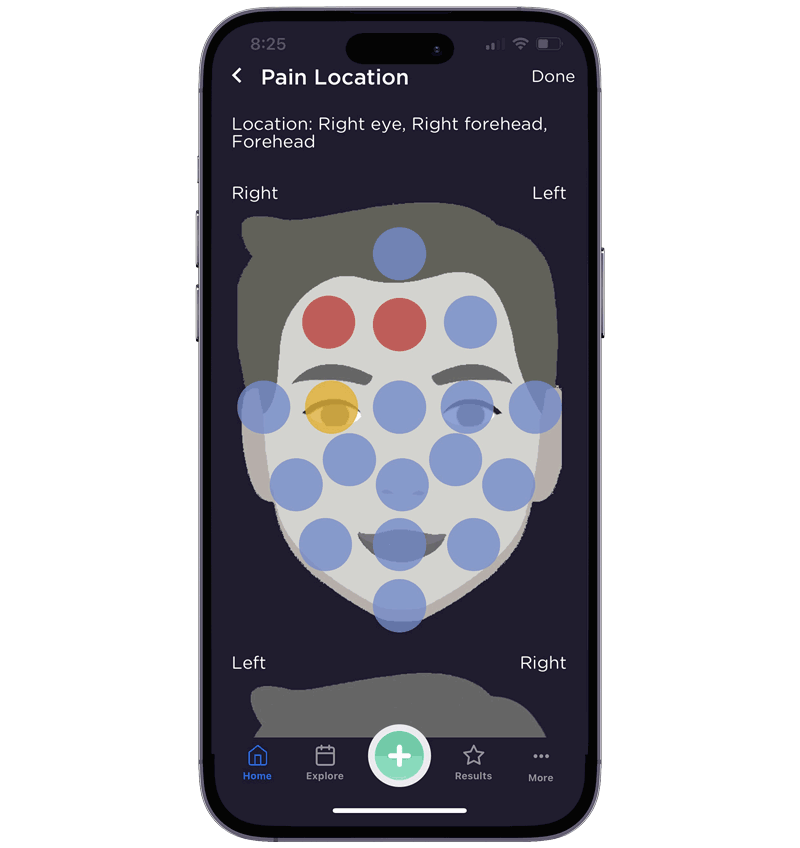 Premium Upgrade: AI Pattern Finder (when you're ready!)
Advanced Tools Help You Find Migraine Triggers
AI (Artificial Intelligence) Pattern Finding
Finally know what's likely to be your real migraine triggers – oh, my!
Smart Alerts
Know when weather is heading your way, when the pollen count is going up or when you are visiting a location that results in more migraines.


HOW IT WORKS
Start tracking for free, learn and report to your doctor – all free. When you're ready, the data you've already collected can be put into the AI-based pattern finder to help you even more.
'Users Like You' Insights – find best med matches and real triggers based on profiles like yours.
Better Tracking, Better Insights
We make tracking and finding triggers easy.
Our FREE version has more features than our competitors.
The #1 Migraine App for Finding Answers
"I thought I had so many triggers for my daily migraines. I was avoiding so much. Turns out it was a class of triggers called histamines. I avoid them and I'm good. The best part? I can drink coffee again. That's almost as good as having my migraines down to one or two a year." – Mary Hams, Migraine Insight User
Get better faster with our evidence-based 12 week program.
Identify what's triggering your migraines and avoid the next attack.
Migraine Insight is based in Minneapolis, Minnesota. Founded in 2021 by a team of seasoned software developers, our goal is to prevent 1 million migraines by 2025.