Report: The Big Migraine Questions 2023
Download Your Copy Today!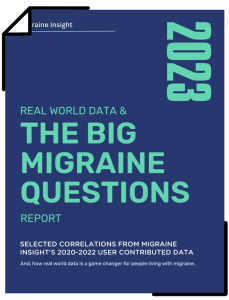 See what we've learned from over 50k users who have generously chosen to contribute their data! Get the Report
Highlights:

1. Barometric Pressure Going Down = Trouble
Learn about when baro is bad. How to cope?


2. Food Triggers
Learn about food triggers. 


3. More about Medications, Exercise and

4. BONUS – why 'Real World Data' is a game-changer for people living with migraine. 

As always, the information provided in our blog is for educational purposes only. No health blog is a substitute for professional medical advice.HighMore about